I tip hair extensions
Straight I tip hair extensions high quality
Our I tip hair extensions is one of the best hair extensions in K-Hair. It is very useful for all customers with many types of hairstyles including wavy/ curly tip hair. Moreover, we have many policies about price and service for the customer.
Straight I tip hair extensions and the usage
Straight I tip hair extensions details
Hair type: human hair, 100% natural hair
Color: Black, Brown, Blonde, Wine red, etc
The region of producing: Vietnam
Features: Remy hair, mainly fullest hair, no tangle, without shedding, no smell
The touch or feel: strong, smooth, silky, etc
Texture: straight I tip hair, another texture is available
Shipping time: about 1 week for delivery by UPS, DHL, Cargo carrier
The advisory for customers
You can bleach and dye color that you are favorite, our tip hair can dye color up to color #8. If you want to cover full your head, you should use 3 to 4 bundles of the tip in hair. And if you only want to your hair thicker, I think you use about 2 bundles that is suitable for your head. Moreover, our hair can be curled, straightened or washed, so you can comfortably make hairstyle for your hair extensions.
You can consult another high-quality hair type here: Tape in hair extensions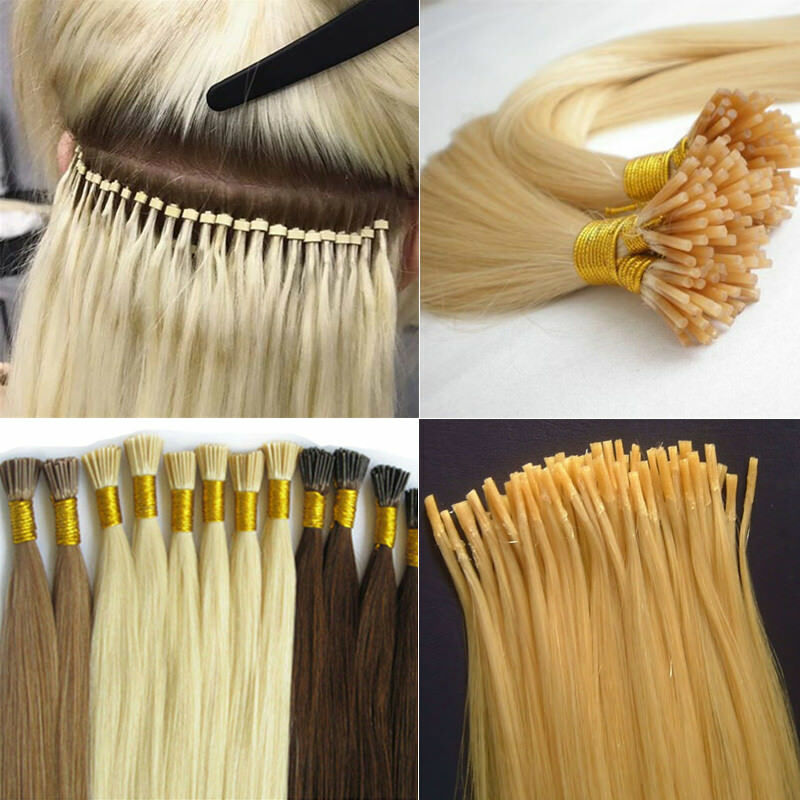 Quality of tip hair extensions
All tip in hair in K-Hair  is made of 100% human hair, fullest hair. We specialize support I tip hair with diversity colors including #1b, #1, #2, #4, #6, #8, #10, #12, #14, #16, #18, #20, #22, #24, #27, #30, #60, #613, #99j, red, etc and available hairstyles such as deep wave, loose wave, kinky curly, straight, etc. All processes from producing tip hair to shipping products for customers are checked and monitored closely by skilled workers. If you want to order any of our products, please contact us, we will serve you 24/7.
The best service and factory price in K-Hair
You know, we are the wholesaler, so that we always ensure to support tip in hair with competitive price and the best service compared with other companies. Our hair is packaged carefully in standard plastic bag or box. If you take care of your hair clean and carefully, your tip hair extensions are lasting long 1 to 2 years. In addition, we guarantee that we support tip in hair with exact weight and sizes following customer requested.