Description
You can watch the video of our product here:
1. What is K11 PIXIE BEST QUALITY VIETNAMESE HUMAN HAIR EXTENSION?
Weft hair is hair strands attached together. It looks like a curtain, bringing such a voluminous and shiny hair look. Apart from other common hair styles like natural straight, bone straight or body wavy, there are more and more customers seeking for unique one such as pixie hair style. Pixie weft hair extension has become a trendy and fashionable choice for every girl and woman thanks to its attractive appearance with superior characteristics.
Pixie hair is always in the K-Hair Vietnam collections for best selling wavy curly hair. It is beloved and exported to many big markets like Abuja, Lagos, Ibadan, Nigeria, USA, Canaxxxda and all over Europe.
You can consult another best selling wavy curly hairstyle here: Kinky Curly Best Quality Vietnamese Human Hair Extension
2. Characteristics of PIXIE BEST QUALITY VIETNAMESE HUMAN HAIR EXTENSION
Clear origin:

In fact, trustworthy wholesale hair extension factories in Vietnam collect hair from mountainous women. They are in the age of 18-35 with such long and natural hair. In addition, donors live in cold weather, so that the hair won't be damaged by temperature, chemical process or sunlight. The Vietnamese material of pixie hair extension products is evaluated to be one of the most advance source with excellent features.

High quality:

Thanks to the reliable origin, pixie best quality weft hair extensions from Vietnam are appreciated with their strength, sleekness, durability and natural color. As i

t is made of human hair and has amazing quality, you will never have to worry about the issues of the hair being tangled, shedding, split, or quickly degraded. The advanced quality of extension products can satisfy high demand on quality of many customers, especially those from Europe, Russia, South Africa, the UK…

Fashionableness:

Pixie hair is the hot-selling hairstyle that never goes out of fashion. The hair can give you a super classy as well as sporty look. The curl patterns are not too tight or too loose, so it is just perfect for a unique look. 

Natural appearance:

Because your real hair is braided to your scalp, it lies under the weft hair extensions, which means you don't have to blend your hair with extensions. Consequently, it is inconspicuous that you are wearing hair extensions. With pixie hair extensions, you can rock your hair to a completely different appearance without being noticed.

Variety: Weft h

air extension are various in colors, lengths and quality to meet different demands of customers. You can easily choose a new one for yourself. Pixie Vietnamese best quality human hair extensions are trendy and high-demanded products in every hair salon, especially in South Africa.

Restyling:

This hair can be dyed into different colors; however, you shouldn't have your pixie hair extension dyed. As the hair had to be processed with chemicals before to fix the styles, it will become seriously damaged if you continue to add more chemicals. Also, the hair is of best quality with its original pixie pattern, so don't try to turn it into other curl patterns. In case you want to change your hairstyles often, you can consult this amazing choice:

Funmi Pixie Best Quality Vietnamese Human Hair Extension

 

Life-span: As previously said, hair extension with dependable origin is an important element that contributes to its extended lifespan. Furthermore, the excellent quality of production also plays a key role in providing clients with high quality and long-lasting extensions. Furthermore, it should be kept in mind that appropriate hair care and maintenance also help to extend the item's longevity. The more you take care of it, the longer it will last. Your high-quality p

ixie hair can last as many as 5 years

if you know how to take care of it properly.
Proper care:

Pixie hair, like any other kinds of curly hair, needs careful care. The hair needs to be gently washed and provided with hair conditioners. This step will make your hair always look silky and nice. Otherwise, your hair extension item will easily turn out to be very dry and unattractive. In addition, combing the hair is another important step to consider. For curly hair in general, you always have to comb it with a wide-toothed comb from tail to top, never reverse! This will help the pixie hair keep its patterns well and be more long-lasting. 
3. Basic information of PIXIE BEST QUALITY VIETNAMESE HUMAN HAIR EXTENSION from K-HAIR
Clear origin: Vietnamese Virgin Remy Best Quality.
In stock: There are different length ranging from 6 inches to 32 inches. According to customer's request, K-Hair would be ready to supply qualified and reliable hair extension.
Color: Pixie hair from K-Hair is available in black. This color is so classic and never goes out of date. Besides, K-Hair also offer customers other colorful tones. The quality of dyed color is highly rated thanks to its vividness and consistency.
Weight: On average, each bundle of weft hair extension will weigh about 100 grams. However, this unit of weight can be customized according to customer's need. In K-Hair's goal, customers is the center and they always want to provide customers with the great experience as much as possible.
Payment: K-Hair offer various kinds of payment such as Paypal, Western Union, Money Gram, Bank transfer.
Shipment: Your hair products will be delivered to customers through UPS, DHL, EMS or FEDEX.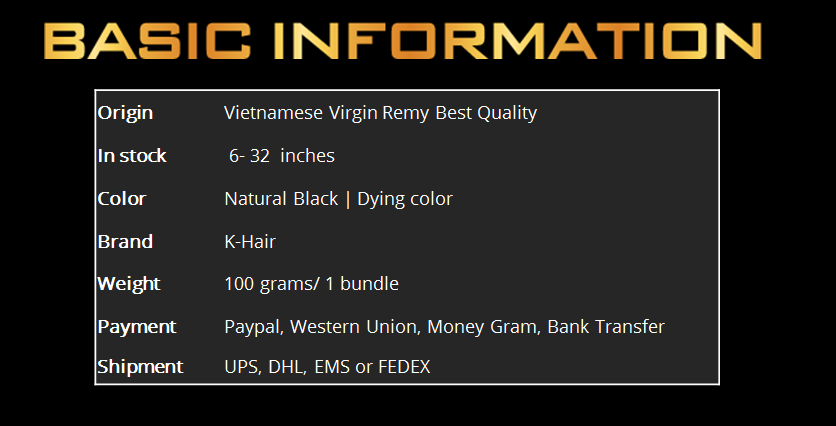 4. Price of PIXIE BEST QUALITY VIETNAMESE HUMAN HAIR EXTENSION
Above is the price list of pixie natural color hair from K-Hair Factory. The price is calculated for each kilogram of hair (1kg = 1000g = 10 bundles). The price is in USD, and it can vary according to lengths (from 8 inch to 30 inch) and quality grades (super double, double drawn and single drawn). 
ex: 1kg of 8 inch super double pixie hair costs 220 USD
      1kg of 18 inch single pixie hair costs 385 USD
👉 Consult another amazing hairstyle together with its price here: Water Curly Best Quality Vietnamese Human Hair Extension
It's worth mentioning that the price can vary according to length and quality grade. Besides, K-Hair also offer special deal for customers who come with them. The bigger deal you make, the more discount you get.
It can be said that the price of Vietnamese best quality hair extension is not as competitive as surrounding markets. However, it can't be denied that it is the most reasonable price. Please note down that "You get what you pay". Despite of the amazingly cheap price, hair extension products came from China or India is not highly recommended due to its poor quality and short life expectancy. In contrast, Vietnamese pixie hair is high-rated because it has superior quality, long-lasting lifespan and affordable price.
5. How To Make a Wholesale Order of PIXIE BEST QUALITY VIETNAMESE HUMAN HAIR EXTENSION?
You chat Whatsapp hotline: +84 96 789 4448. 

You list your detailed order: Hair type – quantity- length – quality. Then, the sales staff will make an invoice for you.
ex: Pixie – 6 bundles – 12 inch – super double drawn
You make payment through a Bank, Western Union, MoneyGram or Nigeria Account.

Factory produces the hair types, and when the orders are done, the sales staff will send you pictures and videos.

You are satisfied with pictures and videos of the final hair products, then we deliver the hair through UPS, DHL,

EMS or FEDEX

.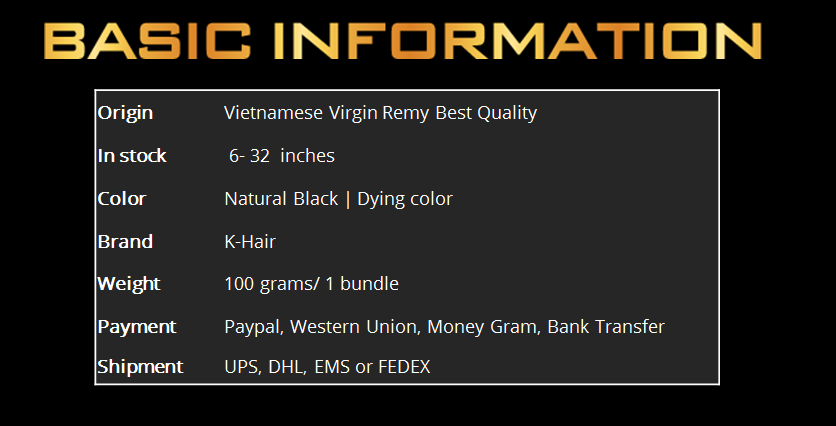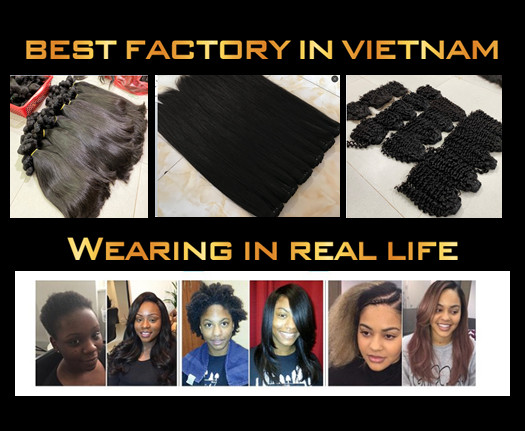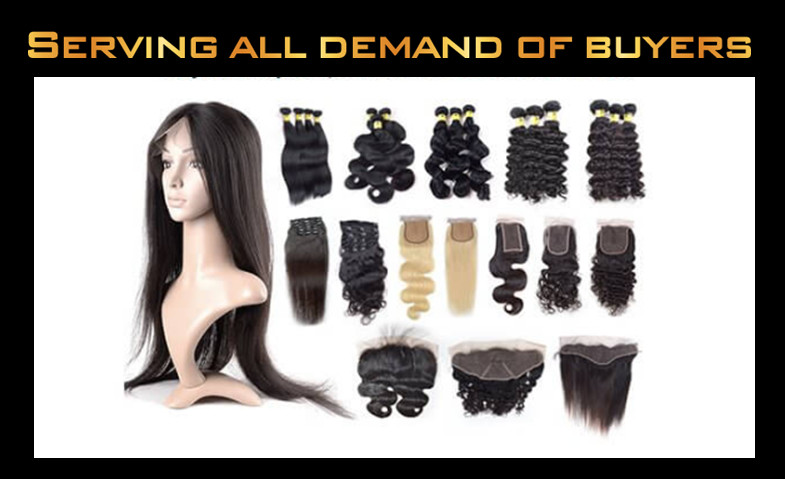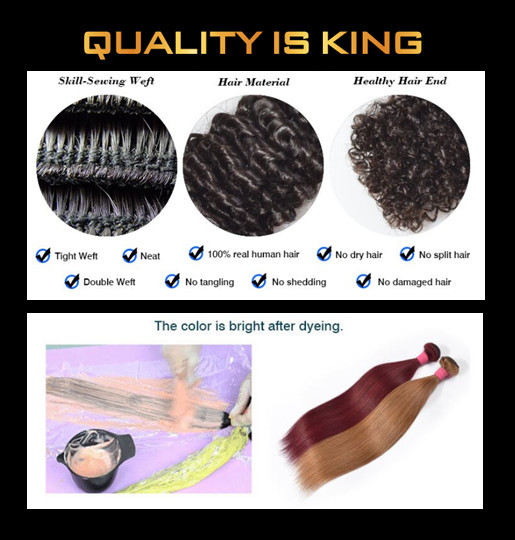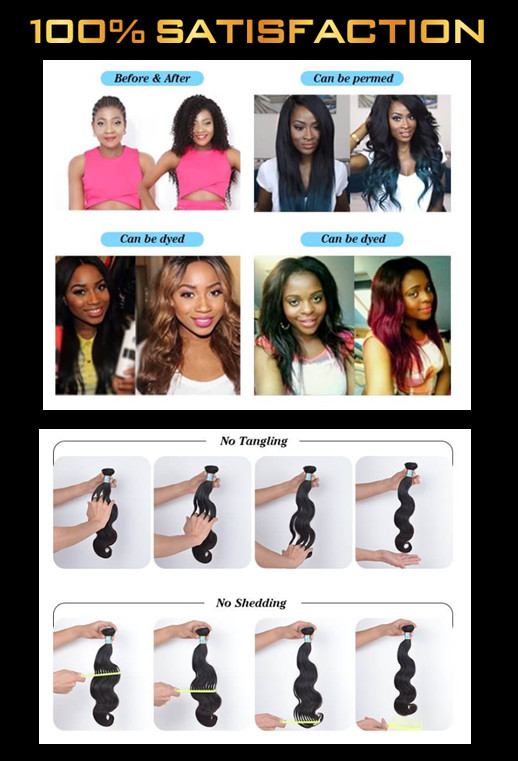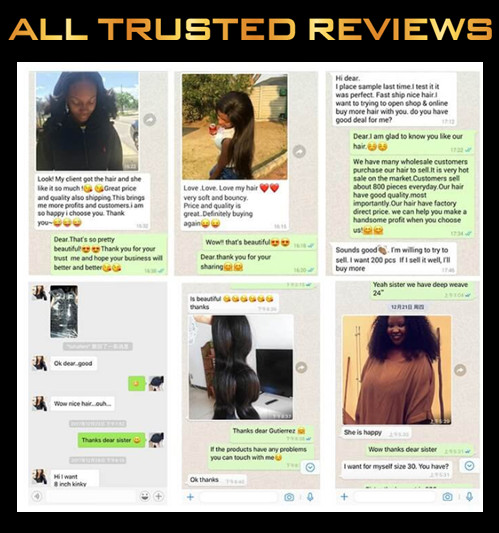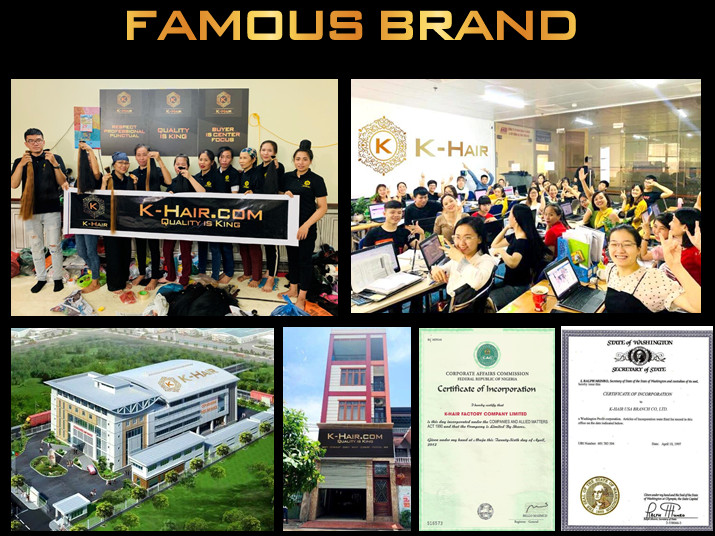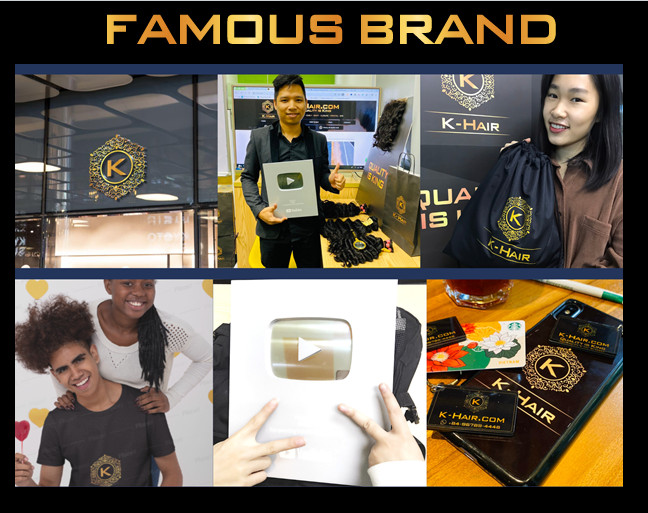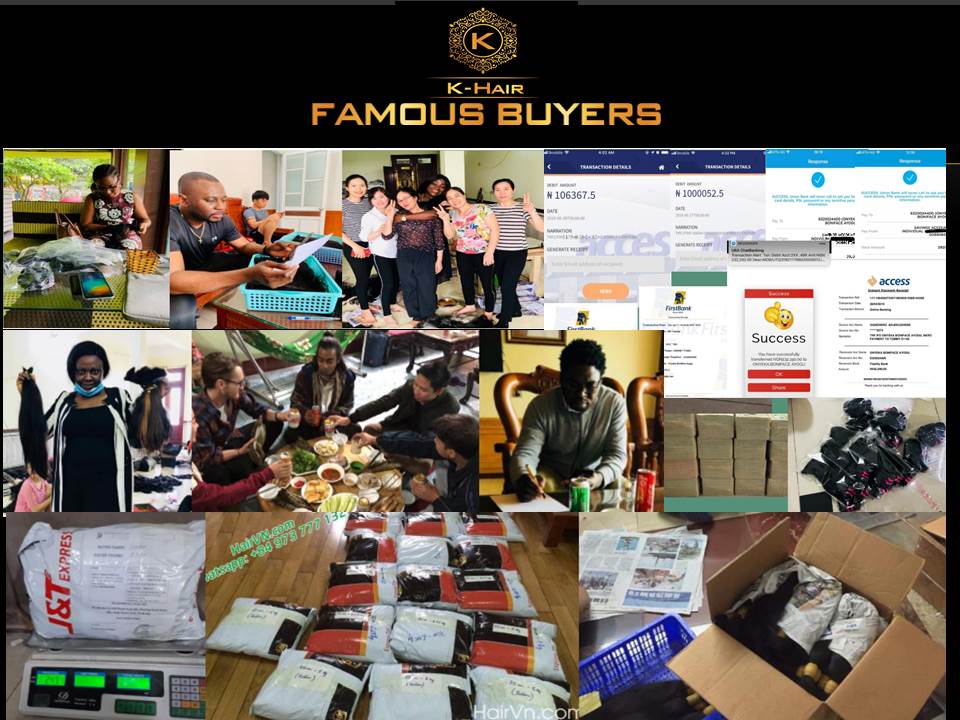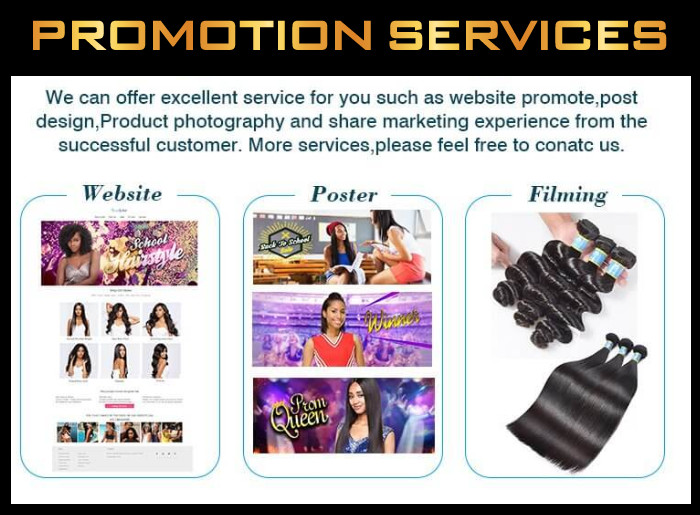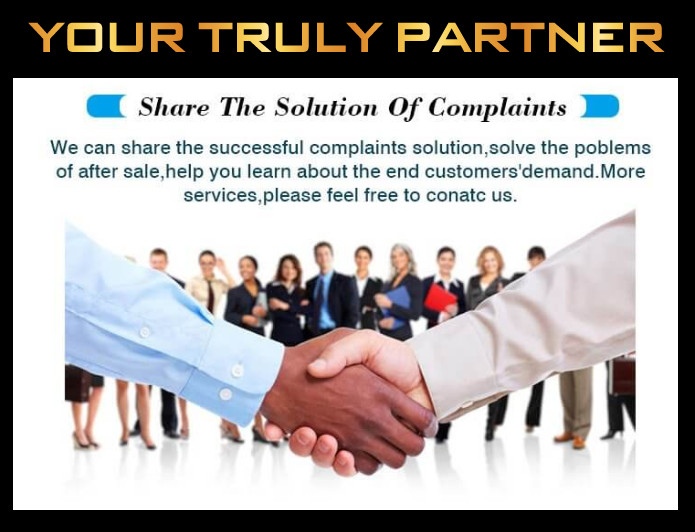 Contact us now for the best wholesale price !!!!!
Website: https://www.k-hair.com
Email: khairvnn@gmail.com
Insta: the_k_hair
Fanpage: https://www.facebook.com/cherrykhair/
For more information about our hair, please contact whatsapp hotline:
Whatsapp hotline(24/7) : +84  96 789 4448
Ms Cherry ( Production Manager) :  +84 85 558 8000
Mr Charles ( Techical Expert) +84 85 558 8000