Description
Description
You can watch the video of our product here:
1. What is C4 SEXY LADY Vietnamese best quality weft hair?
C4 Sexy Lady  is in the  K-Hair Vietnam collections  for best selling  color and ombre hair 2020 . It is beloved and export to many big markets like Abuja, Lagos, Ibadan… Nigeria, USA, Canada and all over Europe
2. Characteristics of C4 SEXY LADY Vietnamese best quality weft hair
Reliable origin: The C4 Sexy Lady provided is made entirely of human hair. The hair is collected from mountainous ladies. These donors live in frigid climates and use natural nourishing products to care for their hair. As a result, Vietnamese best quality weft hair is considered as a trustworthy supplier of high-quality extension items.
Exceptional quality: The great quality of C4 Sexy Lady weft hair from K-Hair is due to the stable hair material as well as the high standard of production. Because the extensions are extremely smooth, silky, lustrous, and strong, they are very famous. Moreover, without any mixed or synthetic hair strands, the extension can blend well with your real hair. Our high quality weft hair extension can also be colored in a variety of tone colors from brown, choco,… to orange or blond thanks to the purity of the hair substance.
Fashionableness: You don't like light hair, but you are also bored of dark hair? Then, why not try our C4 Sexy Lady weft hair which is of our medium light colour hair collection! A medium tone like and unique curling shape will bring you totally new vibes. This hair style is what can satisfy all women.
Effectiveness: Your hair will get thicker, shinier, and voluminous after using C4 Sexy Lady. You'll be shocked at how much length and volume it can give your hair. You can acquire a stunning and endearing appearance that will draw a lot of attention from those around you.
Suitability: Vietnamese hair extensions have been found to be compatible with a wide range of hair textures. As a result, your hair will blend in perfectly with the C4 Sexy Lady weft hair extension, giving you such a natural appearance.
Durability: C4 Sexy Lady items have a lengthy lifespan due to their great quality. According to reports, if clients properly care for their hair extension with appropriate hair treatments, the extension can last up to several years.
Diversity: C4 Sexy Lady hair extensions come in a variety of lengths and quality levels. Single drawn, double drawn, and super double drawn were the quality grades available. This variation allows clients to suit a range of needs.
3. Basic information of C4 SEXY LADY Vietnamese best quality weft hair from K-HAIR
Clear origin: Vietnamese Virgin Remy Best Quality
In stock: There are different length of C4 Sexy Lady ranging from 6 inches to 32 inches. According to customer's request, K-Hair would be ready to supply qualified and reliable hair extension
Color: C4 Sexy Lady. The colour never goes out of date and always stays at the top favorite choices of customers. Besides, K-Hair also offer other colorful tones. The quality of dyed color is highly rated thanks to its vividness and consistency
Weight: On average, each bundle of C4 Sexy Lady Vietnamese best quality weft hair will weigh about 100 grams. However, this unit of weight can be customized according to customer's need
Payment: K-Hair offer various kinds of payment such as Paypal, Western Union, Money Gram, Bank transfer
Shipment: The final extension products will be delivered to customers through UPS, DHL, EMS or FEDEX.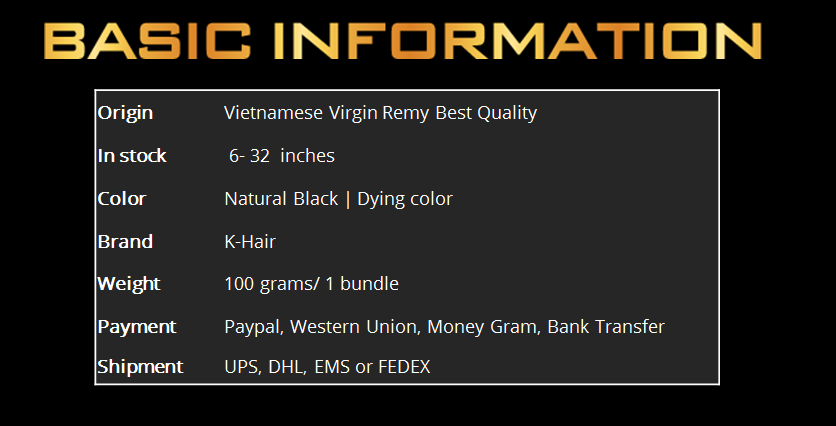 4. Price of C4 SEXY LADY Vietnamese best quality weft hair from K-HAIR
The unit of price is US dollars. Each bundle of C4 Sexy Lady extension products will cost from $13.4 per bundle. Therefore, if you purchase 1 kilogram of C4 Sexy Lady, it will cost you $134 in total. Please note down that that the greater the offer, the bigger the discount you can get.
It is obvious that price always goes with quality. Customers believe that the price of weft hair products offered by K-Hair  is the best price in comparison with other surrounding hair marketplaces.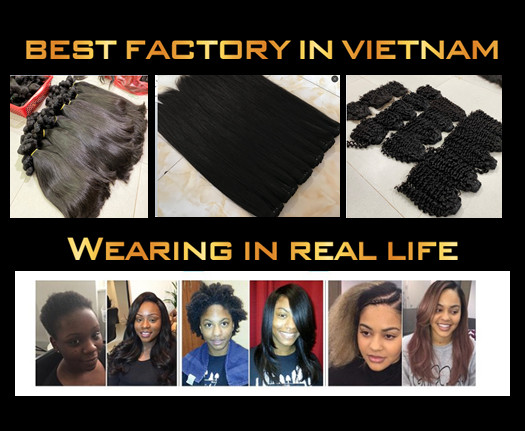 5. How to make a wholesale order of C4 SEXY LADY Vietnamese best quality weft hair from K-HAIR?
You chat Whatsapp hotline: +84 96 789 4448.
You make a full list of your order: Hair type – quantity – length, and quality are all factors to consider. The sales team will then prepare an invoice for you.
ex: C4 Sexy Lady – 30 bundles – 24 inch – super double drawn
Payment can be made through a bank account, Western Union, MoneyGram, or a Nigerian account.
K-Hair will begin making your hair, and after it is completed, the sales team will give you photos and videos.
When you're satisfied with the photographs and videos of the final C4 Sexy Lady hair extensions, we'll ship it to you by UPS, DHL, EMS, or FEDEX.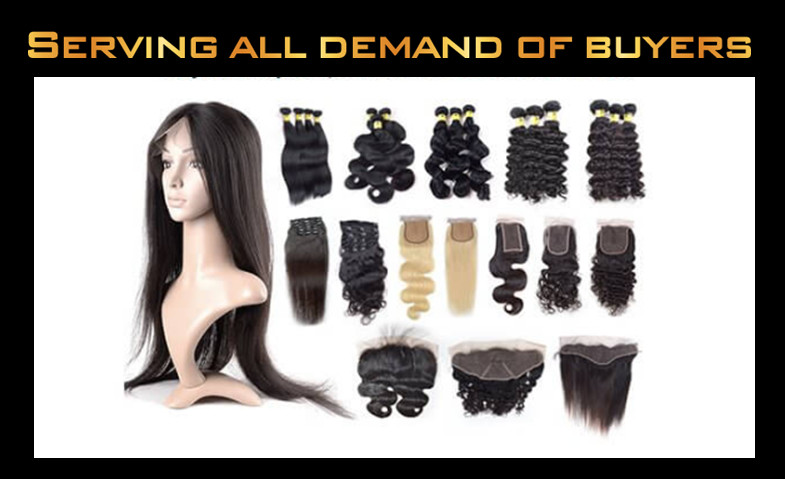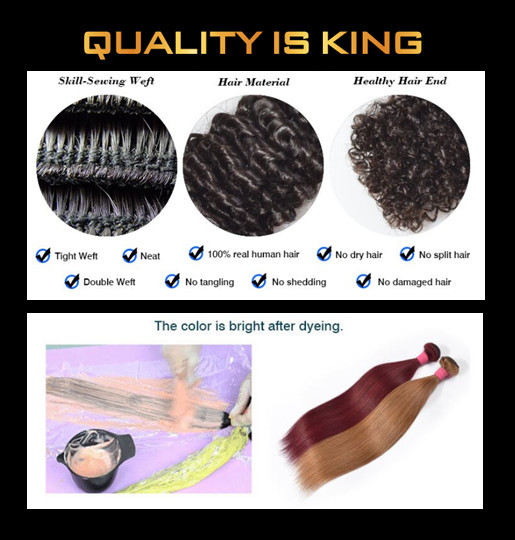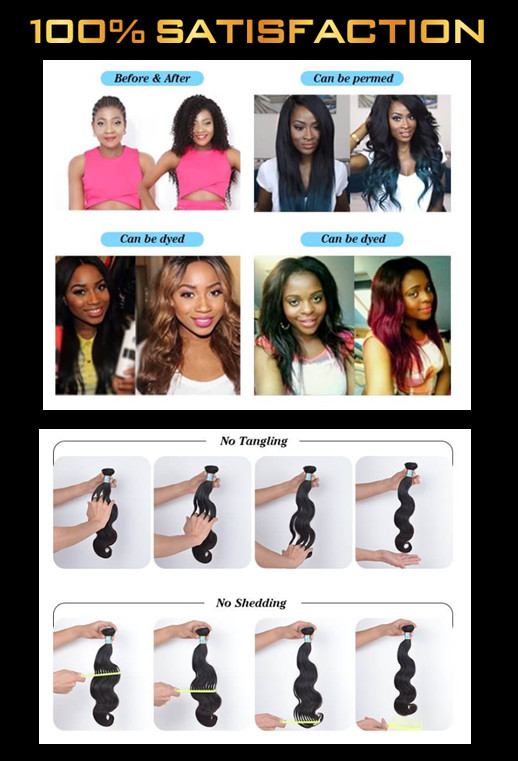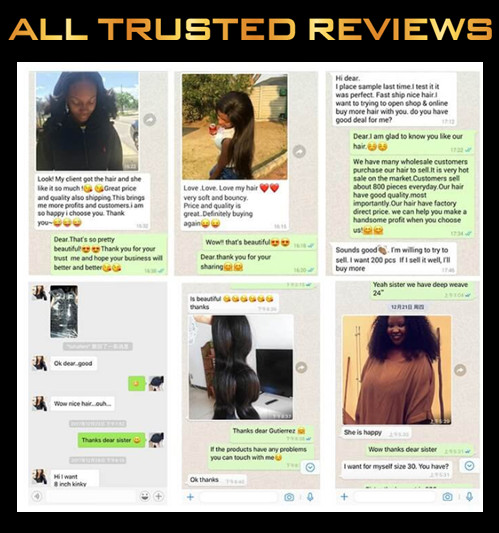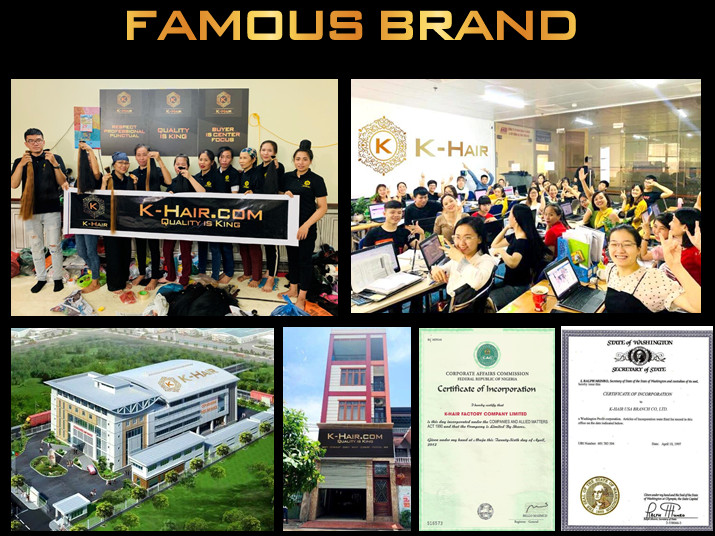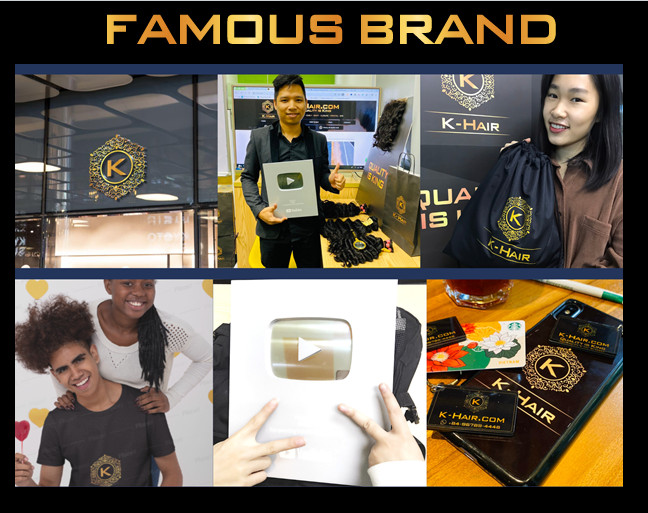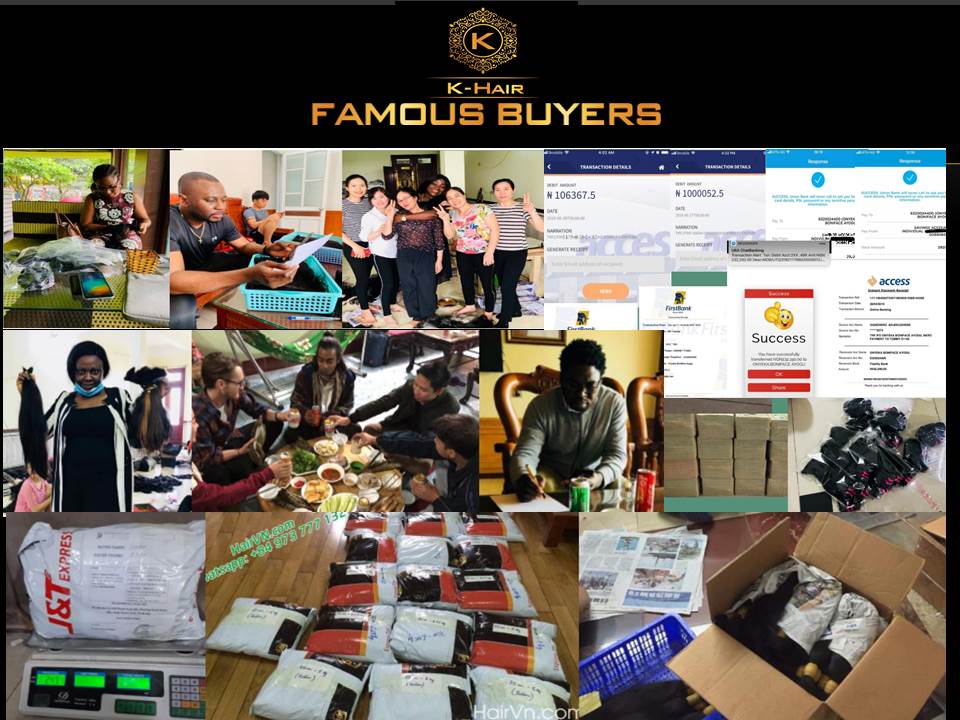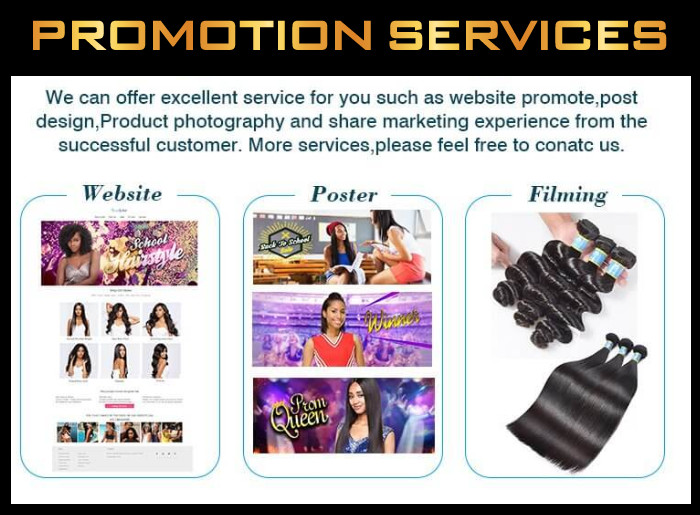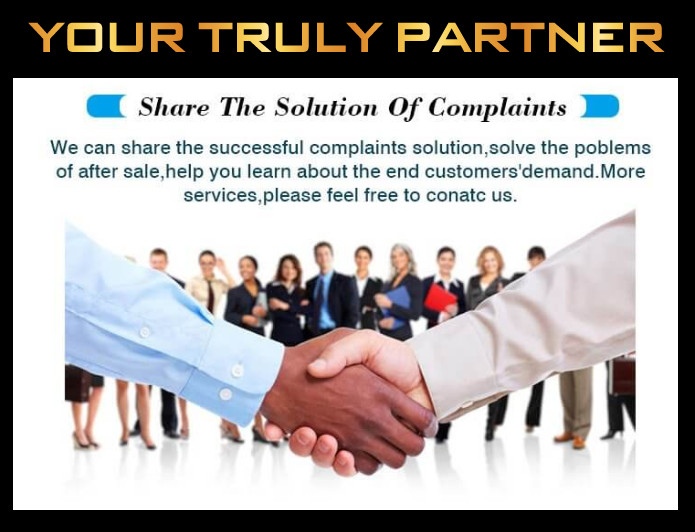 Contact us now for the best wholesale price !!!!!
Website: https://k-hair.com
Email: khairvnn@gmail.com
Insta: the_k_hair
Fanpage: https://www.facebook.com/cherrykhair/
For more information about our hair, please contact whatsapp hotline:
Whatsapp hotline(24/7) : +84  96 789 4448
Ms Cherry ( Production Manager) :  +84 85 558 8000
Mr Charles ( Techical Expert) +84 85 558 8000