Human Hair Extensions Curly: Does Your Face Shape Fit This Hair Style?
If bone straight or human hair extensions dreadlocks are not your type, give human hair extensions curly, as known as curly extensions a try. This hair type is trendy, fashionable and matches almost all face shapes. Otherwise, if you are new to this hair type, this article is what you need to get the basic knowledge about curly extensions before purchasing.
1. Overview about human hair extensions curly 
The answers for the human hair extensions curly's origin, features and so on will be revealed below. In case you have already bought yourself this product and you are in trouble with preserving it, there are also helpful tips available for you.
1.1. Definition of human hair extensions curly
Human hair extensions curly are made from 100% hair gathered from people, particularly the women. In big hair markets like India, China and Vietnam, the hair is provided by the native women, especially those who are living in mountainous and rural areas. 
The ideal human hair extensions curly types are the ones made from hair supplied by one woman, known as virgin hair or a group of people having the same characteristics, known as the remy hair. 
1.2. Distinguish curly remy hair extensions and non-remy hair extensions
This two kind of hair are the most popular material for hair extensions as well as curly extensions. However, there are some differences between curly remy hair extensions and non-remy hair extensions:
Price:

Curly remy hair extensions

 are more expensive due to the fact that the hair has never been through any damage that affects the cuticle. On the other hand, non-remy can have been through some chemical effects, some can not be able to be dyed or styled anymore, which makes its price cheaper.
Roots aligned:

Curly remy hair extensions

 have its roots and tips travel in the same direction while non-remy hair doesn't have it.
The way it look: While

curly human hair extensions

hair look much more natural and can be able to blend well with customers' real hair, non-remy hair usually looks dried and unhealthy.
Life-span: Due to the fact that c

urly remy hair extensions

 hair is not damaged by too much chemicals, it is more healthy and have a longer lifespan than non-remy hair.
1.3. Pros and cons of human hair extensions curly
As other hair products, the human hair extensions curly offers multiple benefits that can meet the public's demand.
The hair is silky and soft:

As being made totally from human hair, the product has the best characteristics compared to other hair extension types like synthetic hair. The hair strands are aligned, smooth and can easily blend with the real hair.
The long duration:

Human hair extensions curly can be kept in an average time period from 8 months to a year depending on the haircare process.  
A wide range of choices: Especially in the wholesale market, there are multiple grades and length of the human hair extensions curly available. The consumers can pick the ideal option such as human hair extensions for braids that meets their demands.
Convenience:

Hair extensions in general are useful in quickly modifying your hair. They make your hair thicken, change the colors in some minutes and are easy to apply. The caring products are diversified and have reasonable prices.
However, human hair extensions curly, as any other product, has two-sided characteristics. There are some significant disadvantages of curly human hair extensions.
Expensive:

Although human hair provides a better quality for the product, it is more luxurious than synthetic or fabric hair. Nevertheless, the quality goes with the price, you can go to the wholesale market to purchase the curly human hair extensions at a more reasonable cost.

The curls stay shorter than straight hair:

As the hair used is dead, the curls can not hold it aligned for a long time. Therefore, you should use extra technique to keep the curls like spraying or the hairdresser.
1.4. Who matches human hair extensions curly?
If you have a long face shape, it is better to get a short and soft curl hair extension. The volume should be medium and not reach your shoulder.
Otherwise, if your face is round, it is suggested that you should purchase a curl extension which has the length below your chin line. It can be human hair extensions wavy.
The oval faces seem to be the most flexible with varying types of human hair extensions curly. With this face shape, you can put on either long curls or short one.
1.5. How to maintain the longevity of human hair extensions curly
Choose the proper shampoo:

The shampoo should be relevant to the hair types and has the ability to hydrate the strands.
Combing instead of brushing:

The aligned hair will lose its shape when you brush the hair. You should go to the wide-toothed comb to comb the hair gently.
Use moderate heat for styling:

The too high temperature from the hairdresser will modify the texture of the human hair extensions curly products. 
Use hair bonnet during sleeping time:

The hair bonnet will protect your hair extensions against being dried and losing shape. 
2. Human hair extensions curly in wholesale business
The wholesale hair business has been considered as a promising market. Therefore, purchasing the human hair extensions curly from wholesalers is beneficial.
2.1. The prices of human hair extensions curly offered by wholesale hair distributors
As the wholesale market has a sufficient number of human hair extensions curly products' types and quantity, the prices offered are cheaper than the retail ones. For example, according to the price list below, there are three different grades of curls available with relevant prices. With a 10-inch-length budle weighing 100gram, the cheapest price is $171 while the most expensive one is $255.
2.2. The top vendors exporting human hair extensions curly
If you are having human hair extensions curly in your wish list, we have some reliable address for you to purchase. Beside the Brazilian or human hair extensions UK wholesaler, these hair vendors also offer a wide range of choices for hair's grades, colors and types.
2.2.1. TSA Hair- Top vendor of human hair extensions curly in Nigeria
The African hair market is always competitive and promising. TSA Hair appears to be one of the most active hair distributors in this continent, especially in Nigeria. This vendor imports the human hair extensions curly from Asian factories and sells them to the native consumers in their country with reasonable prices. If you are in Nigeria, contact them to purchase a product in a pretty short time.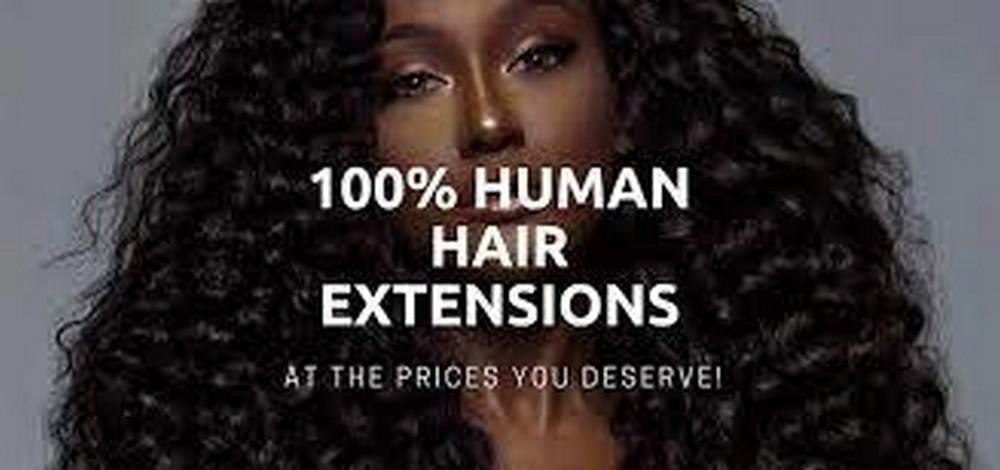 2.2.2. ISEE Hair Factory- The dominant hair supplier from China
This factory has a long time of experience in supplying human hair extensions curly for consumers all around the world. With the adequate source of material, the vendors can import a huge quantity of products at wholesale cost. When you come to the official website of the factory, there are multiple types of curls available and can be bought directly.
2.2.3. K- Hair Factory- Reliable Vietnamese hair vendor for international consumers.  
K- Hair has been founded for decades and has the reputation of providing high-quality human hair extensions curly with the finest customer service. This company has dozens of partners from different regions worldwide and hundreds of loyal international consumers. Vietnamese human hair is even recognized as the most luxurious material for human hair extensions as well as curly human hair extensions. K- Hair Factory is also an ideal option for the hair seller to start a long-term business with if you are interested in wholesale hair curly extensions.
2.2.4. SGI Hair- Top wholesale human hair vendor in India
SGI has maintained the top ranking position in the Indian hair market for years. This factory distributes not only the proper raw temple hair but also multiple types of human hair extensions curly with incredible price. The online shopping is supported fully on the website of the factory along with the full-time assistance from staff.
3. Should I start a hair business with human hair extensions curly?
The hair extensions business is promising and worths to be given a try. If you are interested and planning to take up this investment, there is essential information for you below.
3.1. The guideline to take up a human hair extensions curly business
Step 1:

Get a brand name with a meaningful story behind and file the required document to the state and local agencies to register your business.
Step 2:

Find a reliable hair supplier of human hair extensions curly. You should pay attention to the feedback and reviews provided by the previous consumers. Otherwise, there are also vendor scams that can trap you with complicated tricks like great discounts.
Step 3:

Build a professional website and create diversified topics of writing related to human hair extensions to promote your brand. It is advised that you should pay attention to supporting online shopping actively on your site. Meanwhile, the physical shop is optional on the first days of business.
Step 4:

Import the products and start your job as a hair extensions vendor.
3.2.    How to import human hair extensions curly.
Make a list of products you want to purchase:

You should list clearly the types, grades, colors and quality of human hair extensions curly that you want to purchase. This is the step for you to orient your main categories of products for your business.
Contact the hair distributor: After choosing a suitable wholesale hair extensions supplier, you should connect directly with that company's manager to get the necessary discussion and sign the contract.
Pay for the bill and receive products:

An advice for newbies is that you should go to the exporters who provide the most convenient payment methods for your situation. Normally, the consumers pay for the deposit and then the products will be delivered. Remember to regularly check on the transporting process of the human hair extensions curls you purchase to reduce the unexpected loss.